GROMACS Tutorial
Multiple Proteins in the Same Box
Justin A. Lemkul, Ph.D.
Department of Biochemistry
Virginia Tech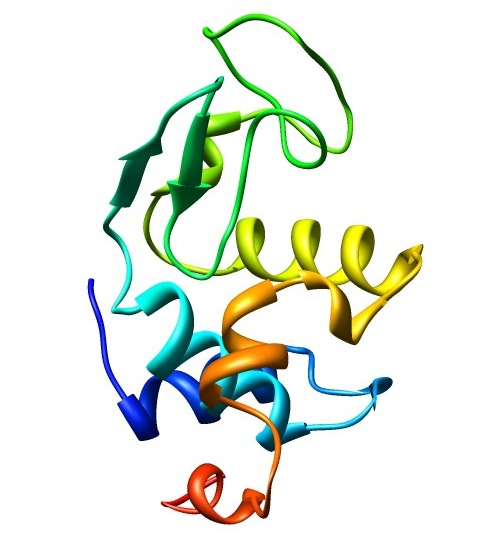 This example will guide a new user through the process of setting up a simulation system containing two proteins in a box of water, with ions. This tutorial assumes the user has already completed the Lysozyme tutorial or some other introductory GROMACS instructional material. This example is intended to demonstrate how to construct a system of two proteins in a box of water with some arbitrary orientation. There are three cases where two proteins may be present in the unit cell:
Two copies of the same protein are located at arbitrary locations.
Two different proteins are located at arbitrary locations.
Two proteins are in complex (either homodimer or heterodimer, including protein-peptide complexes).
This tutorial is not intended to be applicable to multimeric protein structures (case #3 above), since GROMACS can handle multiple chains with no special preparation required. Please consult the manual for proper use of pdb2gmx in this case.
This tutorial assumes you are using a GROMACS version in the 4.5.x series.
THIS TUTORIAL IS UNDER CONSTRUCTION. PLEASE DO NOT USE IT YET.
Site design copyright2008-2012 by Justin Lemkul
Questions? Problems with the site? Comments? Send them to the Webmaster